Hydroaid is a non profit Association transferring knowledge on sustainable water management.
Hydroaid offers free training to technicians and managers operating in the field of 

water resources management 

in developing and emerging countries.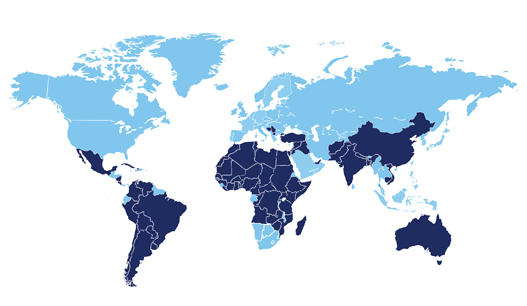 Founded in 2001, it is a growing network that today has more than 5000 members in 80 countries of the world.
ATTENTION!
Dear participant,
We inform you that from 1 November 2022, the versions of the TLS * 1.0 and 1.1 security protocol, already deprecated, but still active on the Hydroaid platform, will be permanently shut down.
Only the TLS 1.2 version which is supported by browsers starting from the versions shown in the table below will be maintained:
| | |
| --- | --- |
| Browser | TLS 1.2 supported starting from: |
| Internet Explorer | Version 11 |
| Microsoft Edge | All versions |
| Google Chrome | Version 29 |
| Mozilla Firefox | Version 27 |
| Apple Safari | Version 7 |
Those who have browser versions older than those listed above will no longer be able to access the Hydroaid platform, therefore we invite you to check the version of your browser and, if necessary, to upgrade it to the minimum recommended version.
* TLS (Transport Layer Security) is a security protocol that allows secure communication from the source to the recipient, ensuring the confidentiality and integrity of data on the Internet and is issued by a certification authority.